The term, "vegan" is one of the biggest buzzwords today when it comes to health and organic produce. The term dates all the way back to 1944, by the way; it was coined by the English woodworking teacher Donald Watson, who helped found the Vegan Society. Fast forward a few decades and vegan products are all over the marketplace, including meatless versions of burgers and other dishes that have been traditionally made from meat or chicken, including vegan protein powder.
Top Vegan Protein Supplements
In this article we will take a look at the best vegan protein powder brands, examining their contents, their purported health value and what buyers have said about them.
To figure out which ones are the best vegan protein powder brands, consumers use a set of fixed criteria. These include the source of the protein (animal or plant), how well the nutrients are balanced, what additional ingredients have been included (if it has refined sugars then it should probably be excluded from the list), what it tastes like (it should not be so bland that the person taking it must add sugar, for that undoes its healthy effects), and how much the powder has been processed.
The best vegan powders available today:
Hemp Pro 70, made by Manitoba Harvest,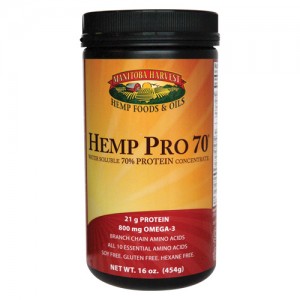 is the first water-soluble product of its kind and contains 20 g of protein per four-tablespoon serving. Its hemp protein powder is concentrated at 70 percent protein per unit weight. Many users have found that hemp is great at enabling them to recover muscle and sustain their energy levels. The powder can simply be mixed with water, or it can be used to make homemade hemp milk, whose recipe—along with a host of others, including Brazilian banana shake, hemp Julius smoothie and vegan waffles—may be viewed on the company's website.
Sunwarrior uses rice protein rather than hemp as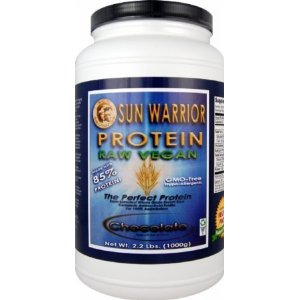 its essential ingredient.Its Classic Protein powder has a smooth texture that makes it quite unlike other such powders, which tend to be very grainy even when dissolved in liquid. This is definitely one of the best vegan powder brands, as it contains no acid hydrolysis chemicals—just pure organic enzymes. It also has a high concentration of vitamins, minerals and other nutrients, including iron, phosphorus, potassium, riboflavin and thiamin. Studies have also revealed that Sunwarrior Classic Protein powder can help to control one's levels of insulin.
The powders produced by Now Foods are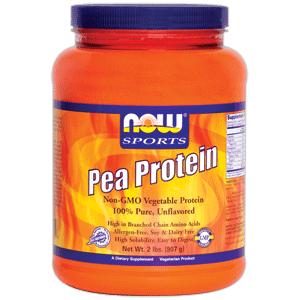 diverse, with some containing peas, others soy, and others whey. An example of their pea powders is Pea Protein, an all-natural product that does not contain acesulfame, salt, sucralose, sugar, yeast, gluten or eggs. Its high solubility makes it easy to digest. Peas are an excellent ingredient for vegan powders because they are free of allergens. This powder may be mixed with almost any liquid, from water to juice.
Not only are the products just described among the best vegan protein powder brands, but they are also among the healthiest products in themselves. Diets that contain more plant than animal material are indeed healthier than mostly meat diets, and in fact, human beings are built anatomically to be essentially herbivores.