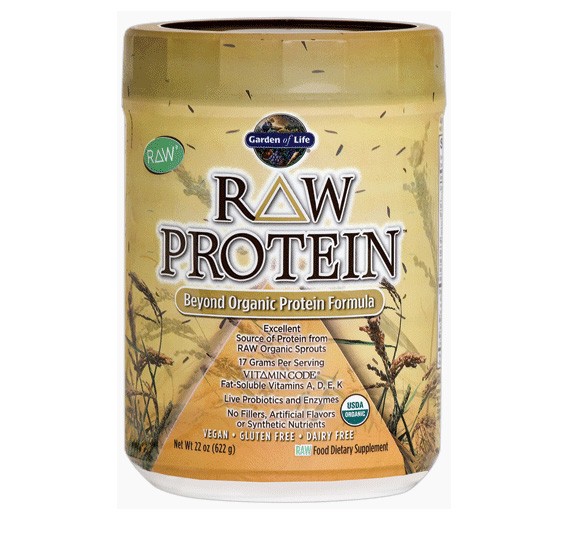 Garden of Life"s RAW Protein could be one of the best plant based protein supplements in the market today. By combining both a powerful blend of plant based proteins, organic sprouted plants, and nutrients, this product delivers the right amount of protein and amino acids that anyone can benefit from.
A few key points about this protein powder is that it's soy, dairy and sugar free. Most plant-based proteins are sugar-free, however it is also important to notice that RAW protein does not contain any fillers, synthetic ingredients and artificial flavors. The RAW powder does not contain gluten and is lactose free. Part of great source of a full and wide spectrum of sprouted plants in a form that is not hard to digest.
What makes this one of the best vegan protein powders is how many different ways it can be can be used. RAW protein serves many dietary needs and purposes.
The nutritional density can make this a meal replacement, the protein content can help you build muscles, and the rest of the ingredients will help improve your overall health. So if what you want is something that is extremely nutritious and completely made with vegetables and organic ingredients, this is the right way to go.
Garden of Life RAW Protein currently holds a 3.9* rating (out of 5*) on Amazon.
RAW Protein Powder Benefits
Garden of Life RAW protein offers high quality protein based on plants. In addition, it contains live enzymes, fat-soluble vitamins, glutathione, Beta-glucans, probiotics, nutrient Code Factors and CoQ10 providing many benefits such as:
Providing RAW organic protein with live enzymes and probiotics
Great source of protein (17 g), making it 33% of daily value
Filled with Vitamin Code RAW Food-Created Nutrients
Enables the natural recognition in your body with Factors intact
It is suitable for all kinds of diets, including vegetarian and vegan
Recommended to persons on low carbohydrate diets
Alternative to animal and soy based protein powders
Excellent for people with gastrointestinal problems, such as sensitivities to whey, milk and other sources providing protein
It is very easy to digest.
Easy to mix in various beverages (milk, shakes, smoothies)
RAW Protein Powder vs Whey Powder
In the past, mass-market protein powders tested positive for having arsenic, lead, cadmium, and mercury inside of them. These ingredients are harmful if ingested into our bodies in high quantities. This is why GoL Raw Protein is a good alternative to a traditional powdered whey protein. Being made out of living grains and seeds, probiotics and enzymes makes it a really clean protein source. It also contains no added sweeteners and it will not only fuel but also cleanse your body!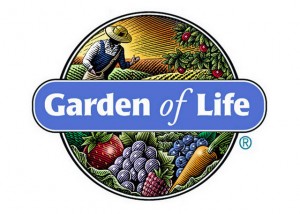 Customers who have bought this product complement its organic and raw ingredients and often call it one of the best vegan protein powders out there. The complaints have been mostly focused on its plain and chalky taste which was easily avoided by mixing it with some beverages and/or adding some fruit.
Garden of Life Company and Mission
The company was founded in 2000 by Jordan S. Rubin in West Palm Beach. Since then, Garden of Life has been focusing on innovating, formulating, commercializing and producing quality nutritional products in the health and nutrition industry. This company provides a wide range of health products from weight management, immunity support and digestive health products to raw meals, living nutrients, raw proteins, organic oils, Omega-3 supplements, vitamins, etc…
Their goal is not only offering some of the best nutritional products in the world, but also helping people change their lives and attain excellent health.